Have your ever thought of decorating your home with no money? The idea sounds improbable, right? Don't get the jitters. We love to break it to you that it is not that difficult. For your perusal, we've put together some inexpensive decorating ideas that you can easily try with things you have at home. These ideas cover almost every room at home so if you're expecting guests, follow these simple tips and you would be sorted:
1. Kitchen
It is time to clean up your crockery and arrange all the plates, cups, glasses, cutlery, etc. by function. You could also group them by colour. This is a great way of using daily objects and also a greater way to give your kitchen a neat and stylish look.
Use the space on your countertop to brighten up your kitchen. Get unique holders for your frequently used ladles, indoor plants, salt and pepper shakers etc. You can even make your own kitchen garden. It's pretty and handy.
You could also decorate the space with some cute accessories like this one from The Home Talk . It is pretty and purposeful.
2. Tray
Put a tray on your coffee table, console or entertainment unit for a clean and organised look. In case your guests need more space, you can simply move the tray and instantly make room.
And if you are looking for options, then our set of leather tray would come in handy. Shop it from here:
3. Candles
Take candles of varied lengths and put them together. It's so simple and gives a luxurious look to the table.
If you've called people over for a lavish lunch or dinner, follow this idea to amp up their experience. Set candles along the middle of the table amongst foliage to create an unforgettable vignette.
4. Collectibles
Your shelf shouldn't only be there to get burdened with. Make space on a shelf where you can proudly display your collectibles. It can be old alcohol bottles, a toy collection, travel knick-knacks etc. Show off your passion.
Even our Coconut Shell Platter will give a nice touch to your shelves.
5. Furniture
Move your furniture towards the centre of your room to create an intimate setting. You can use the space behind the sofa for decorating in many ways. If you don't have room to move your furniture, ensure that the front legs of all the furniture in the room is positioned on the rug. This helps ground the space.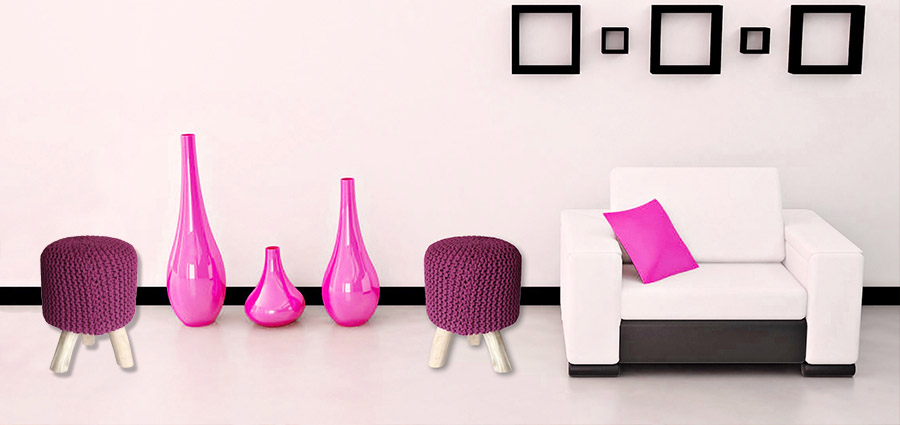 These inexpensive decorating ideas are so easy to follow. Impress your guests with minimal effort and let us know your comments.